Welcome to MiraGrant.com, the home of science fiction author Mira Grant. If you want to survive the inevitable zombie apocalypse, you've come to the right place. If, on the other hand, you look eagerly forward to dying messily at the hands of the living dead, well…I'm afraid that I can't help you very much with that, but I'd prefer you not do it in my living room.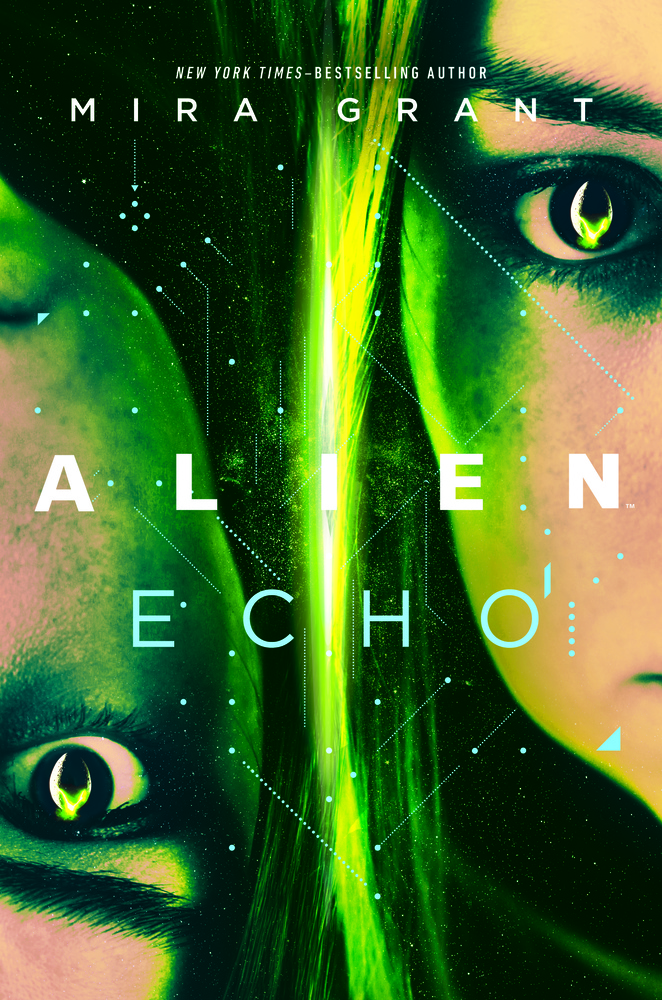 An original young adult novel of the Alien universe
Olivia and her twin sister Viola have been dragged around the universe for as long as they can remember. Their parents, both xenobiologists, are always in high demand for their research into obscure alien biology.'
Just settled on a new colony world, they discover an alien threat unlike anything they've ever seen. And suddenly the sisters' world is ripped apart.
On the run from terrifying aliens, Olivia's knowledge of xenobiology and determination to protect her sister are her only weapons as the colony collapses into chaos. But then a shocking family secret bursts open—one that's as horrifying to Olivia as the aliens surrounding them.
The creatures infiltrate the rich wildlife on this untouched colony world—and quickly start adapting. Olivia's going to have to adapt, too, if she's going to survive…
Available in print, digital, and audio formats Buy it now.
An Imprint Book
"Mira Grant blends gritty science fiction, complex characters, and nail-biting horror in Alien: Echo! A spellbinding novel of courage and terror." —Jonathan Maberry, New York Times–bestselling author of Broken Lands and editor of Aliens: Bug Hunt
THE RISING: THE NEWSFLESH TRILOGY IS AVAILABLE NOW
Now, for the first time, Mira Grant's complete New York Times-bestselling Newsflesh trilogy is available in a special omnibus edition: THE RISING!

"Alive or dead, the truth won't rest. My name is Georgia Mason, and I am begging you. Rise up while you can."
Summary: The year was 2014. We had cured cancer. We had beat the common cold. But in doing so we created something new, something terrible that no one could stop. The infection spread, virus blocks taking over bodies and minds with one, unstoppable command: FEED.

Now, twenty years after the Rising, Georgia and Shaun Mason are on the trail of the biggest story of their lives – the dark conspiracy behind the infected. The truth will out, even if it kills them.

The Rising includes Feed, Deadline, and Blackout.